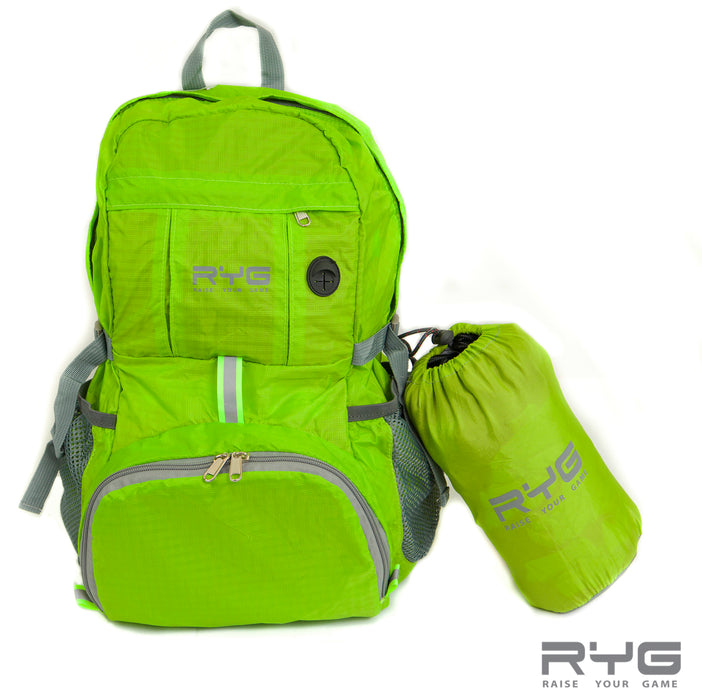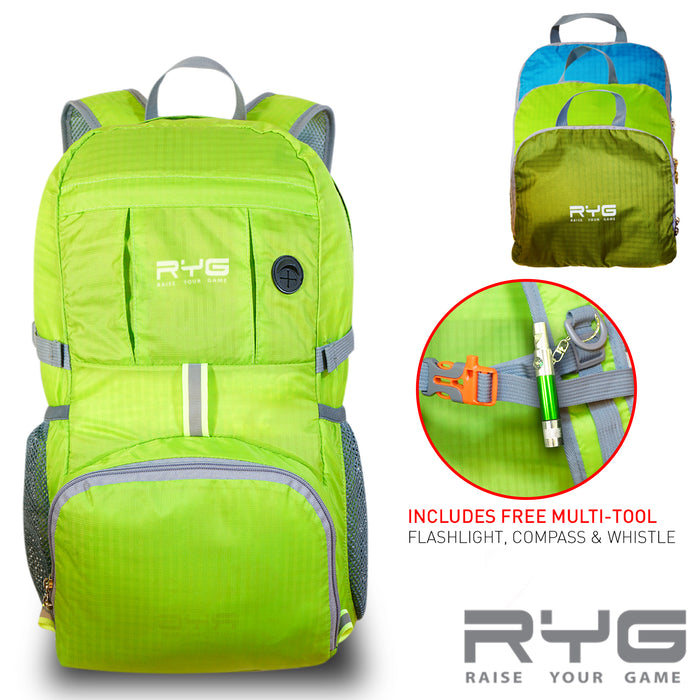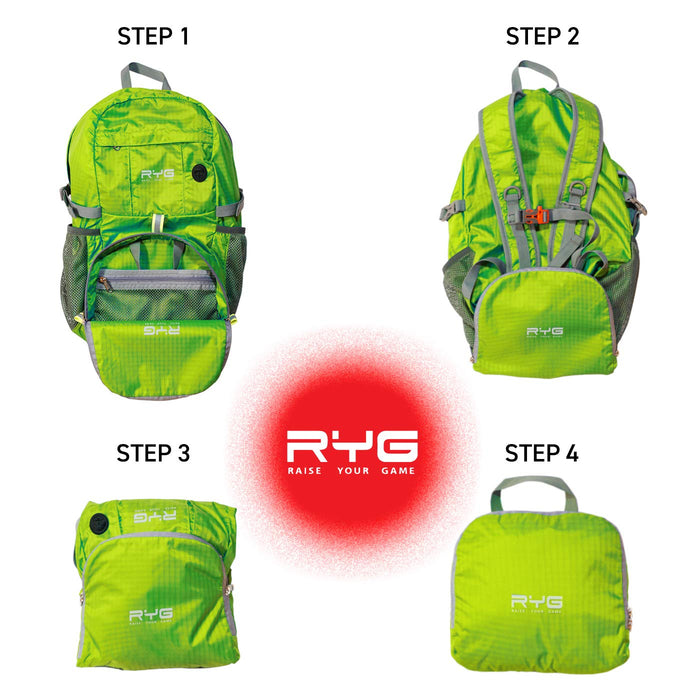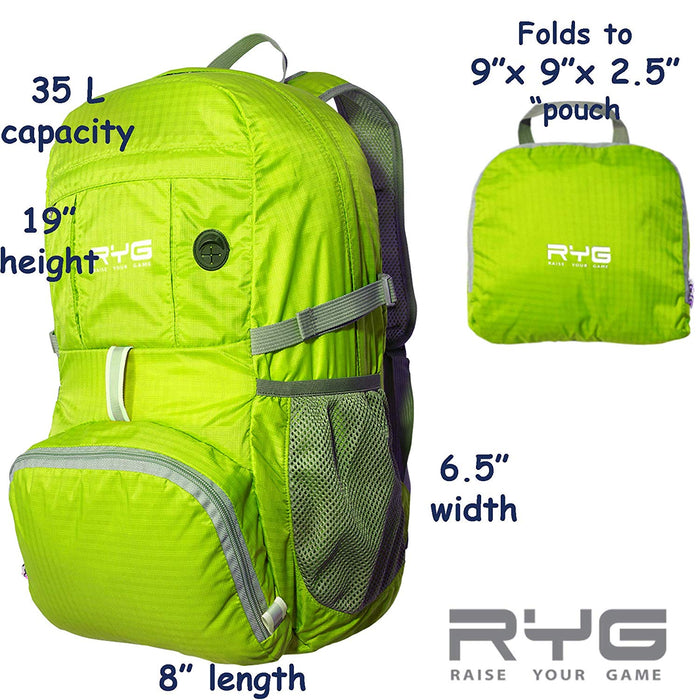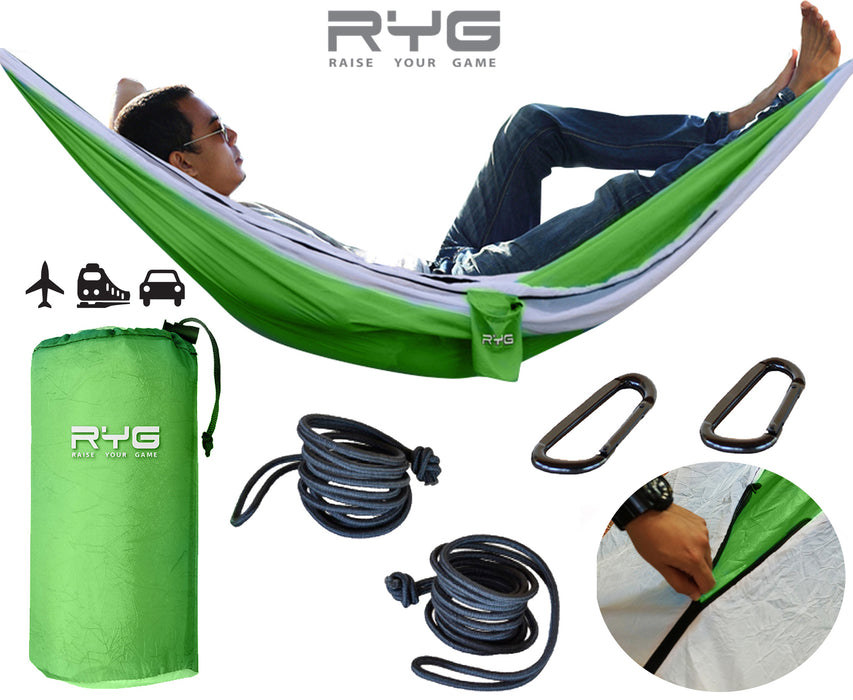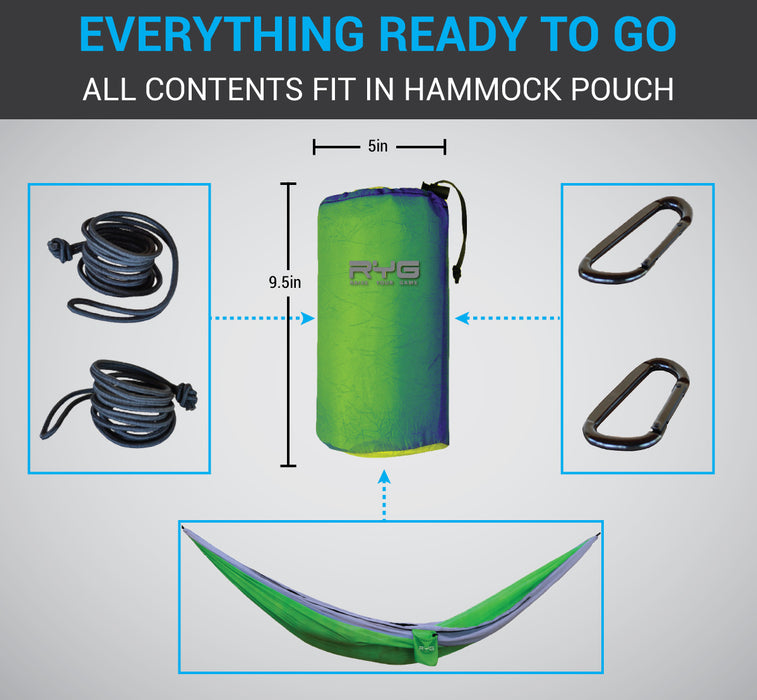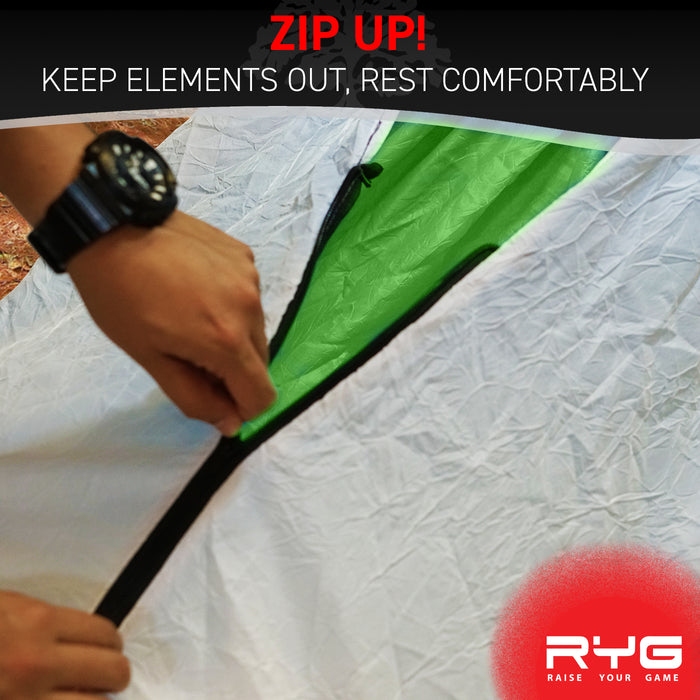 Raise your Game Travel Backpack and Portable Hammock Set (Neon Green)
SUPER LIGHT: Hammock is made from extra soft yet super strong poly tech parachute fabric so it's durable and long-lasting. Triple stitching and comfortably supports up to 400 lbs. Travel backpack is made with high quality tear and water resistant nylon material. The metal zipper and well-constructed seams also provide extra strength for long-lasting performance. The pack folds down nearly pocket sized and both fit in a ruck while being under 3 lbs.

COMPACT, TONS OF ROOM AND PACKABLE: Folds and unfolds in seconds. A must have for every scenic destination.

WATERPROOF: Versatile functions and all-weather so you can use it both indoor and outdoor.

EASY TO USE EASY TO PACK: Hammock unfolds in just seconds and includes everything you need for quick & easy hanging – less than 3 minutes to setup or pack up!

100% Satisfaction Guaranteed!