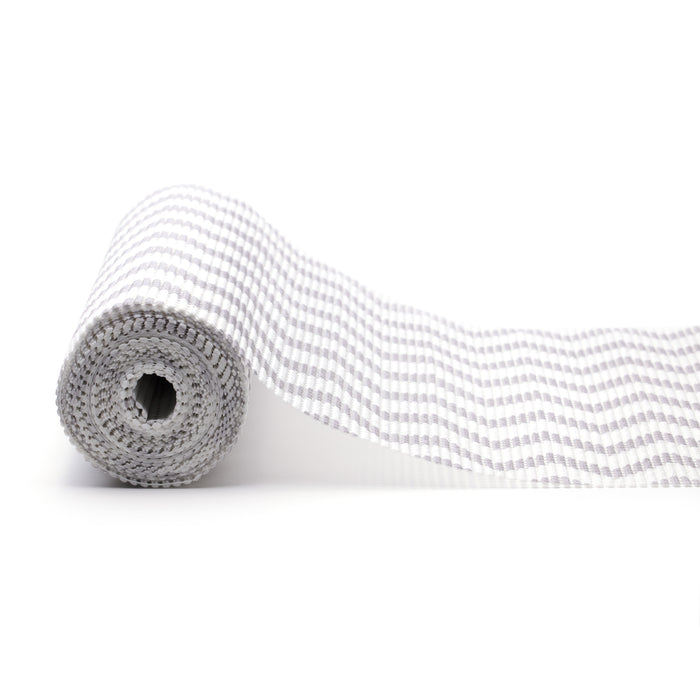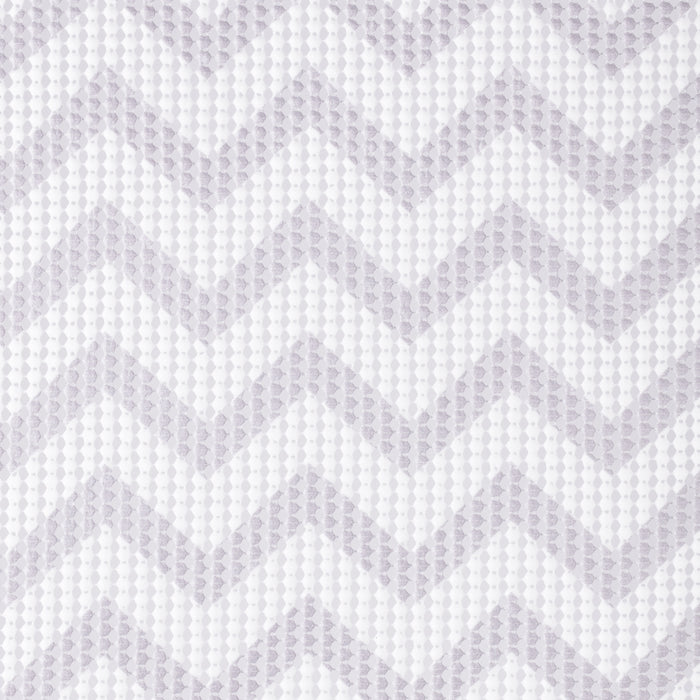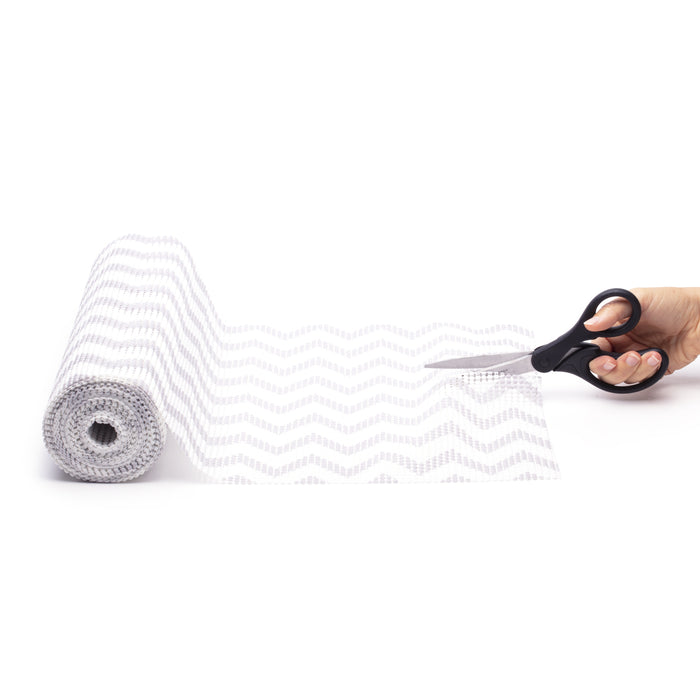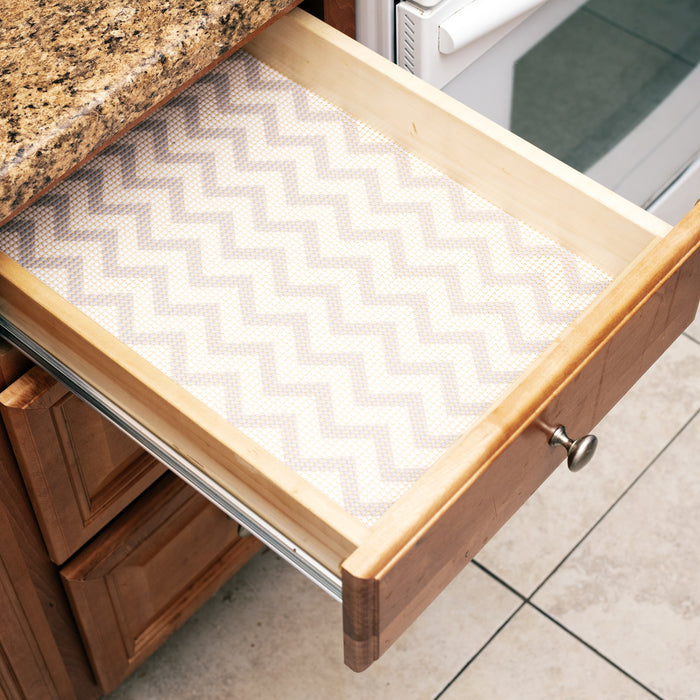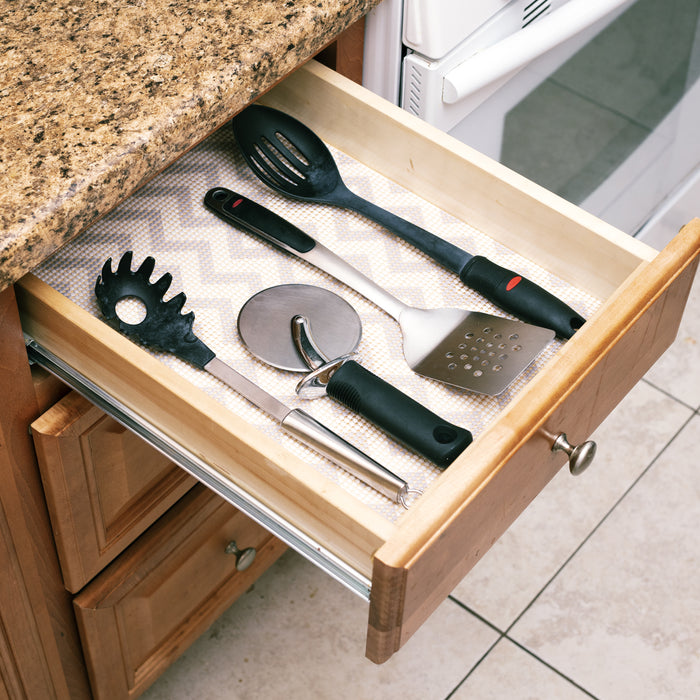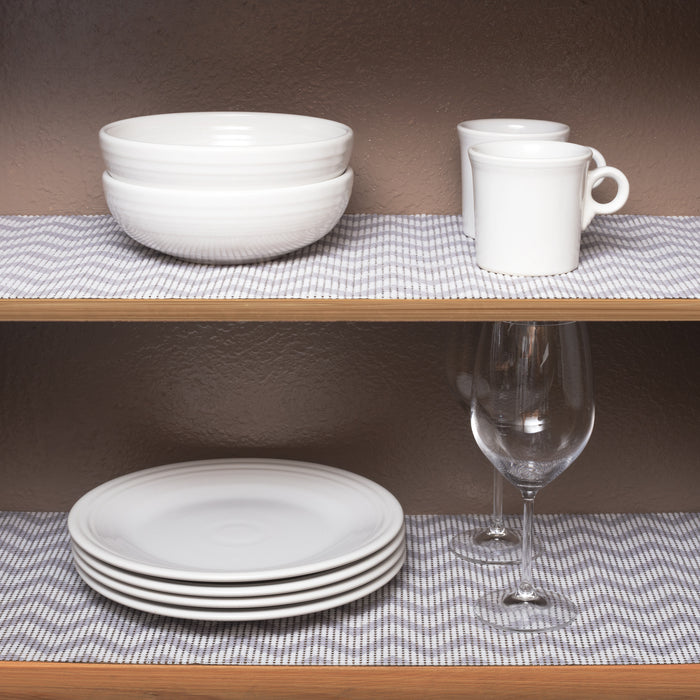 Simple Being Kitchen Shelf Liner Stripe Pattern 12x20
DURABLE: All of our non-adhesive drawer liners are engineered with the highest quality materials to reduce slipping and bunching in your drawers or cabinet shelves.

DRAWER PROTECTION: Open grid construction allows drawer liners to breath and will help protect your cabinets from accumulating unwanted dirt and debris. Plus, these drawer liners are reversible, and can be easily cleaned with mild soap and a damp cloth or sponge.

MULTIPLE PURPOSE: Use this drawer liner in your kitchen cabinets, pantry, kitchen table, work desk, laundry room, office space and more! It is perfect for organizing your space and home.

EASY INSTALLATION: Our drawer liners come in the most popular pre-cut sizes for simple configuring. For unique sizes and shapes, you can easily trim the liner with a household scissor. Remember to wipe your drawer or cabinet down first. As a quick tip, any excess liner pieces are great for jar openers! These can also work great for wood or tile floor protection of furniture.

EASY CLEANING: Cleaning your liner is Simple! Wipe with mild soap and a cold damp cloth or sponge for reuse.