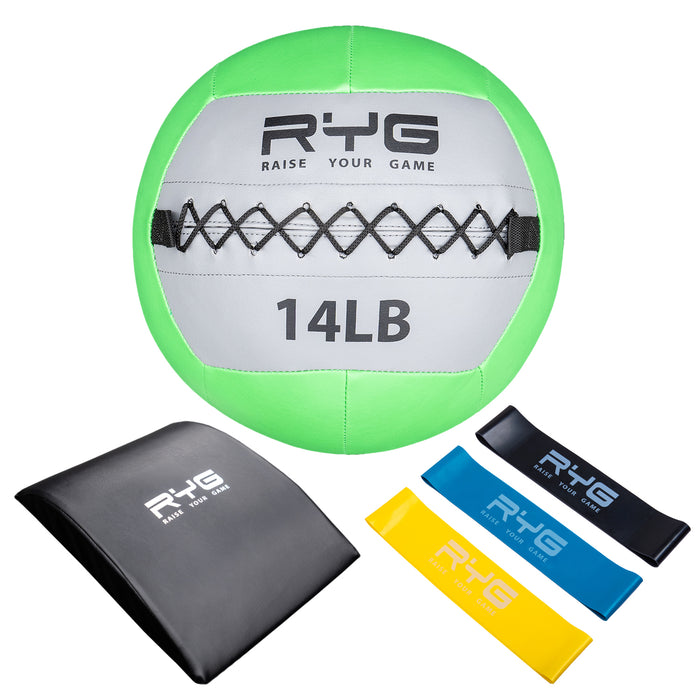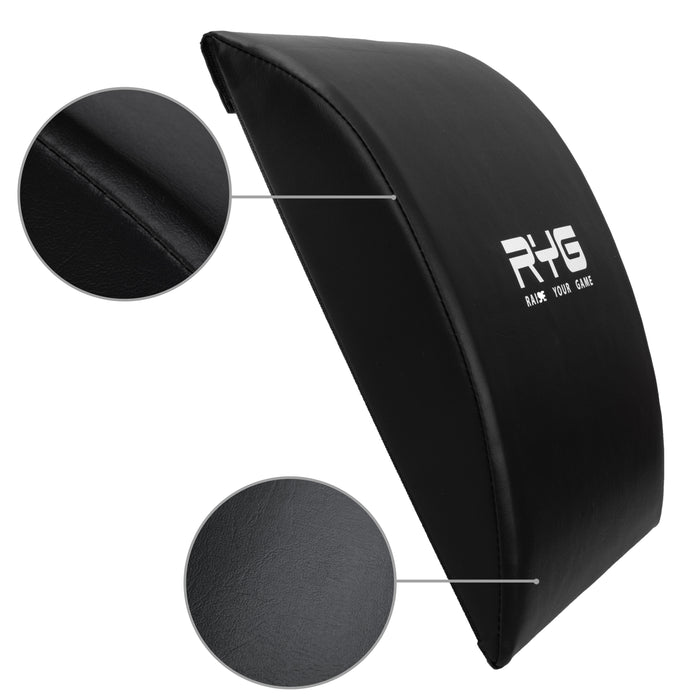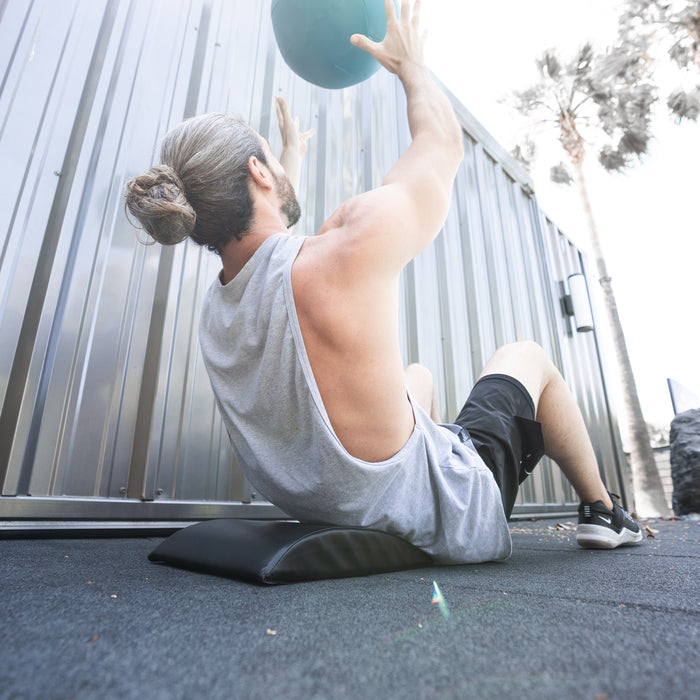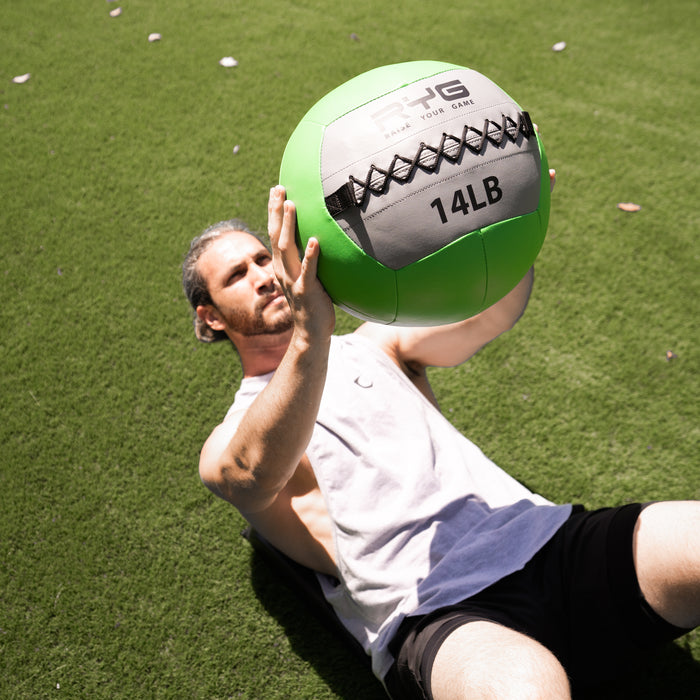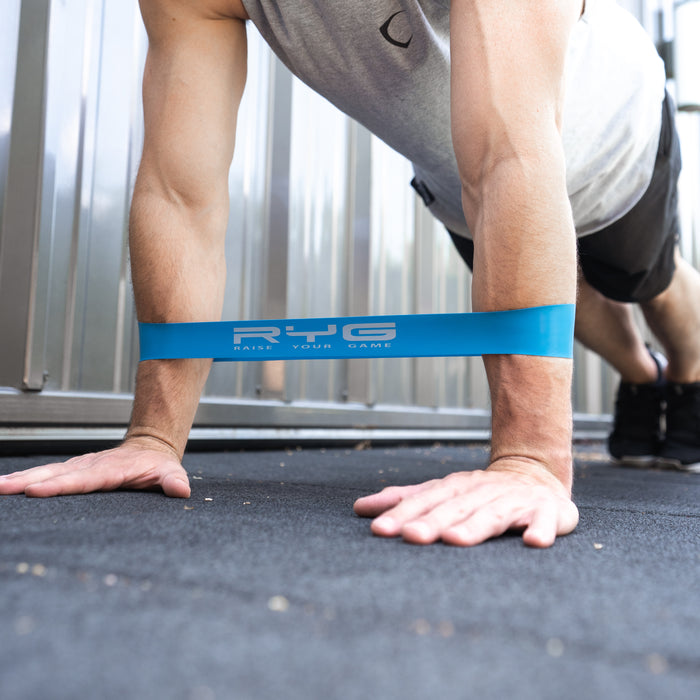 Raise Your Game 14lb Wall Ball Set with Ab Mat
TOUGH SKIN: Our wall ball construction has a highly elastic PVC surface that absorbs impact. We paired our anti-slip PVC ab mat to increase the intensity of core workout drills. Wide width ab mat surface with a measure of 14"x11"x2.8". All of our products are made of durable materials, they go through extensive testing to make sure they withstand repeated use.

BALANCED FEEL: Our ball is hand stuffed this insures it's the proper weight so it will keep it's shape throughout use.

AVAILABLE WALL BALL SIZES: Standard size Ball with three weights available in 10lbs, 14lbs and 20lbs

INCREASE CALORIE BURN AND ADD RESISTANCE TO ANY WORKOUT: (toss, twist, throw) use of our wall ball will engage fast twitch muscle fibers , which helps you burn more calories. Our wall ball also helps improve balance and coordination.

EXERCISE VARIETY: Plyometric exercise can strengthen, improve elasticity, and help muscle innervations get used to jumping higher. So you can throw farther and hit harder. Also perfect for step-ups, box squats, CrossFit work, Strength Training and MMA.