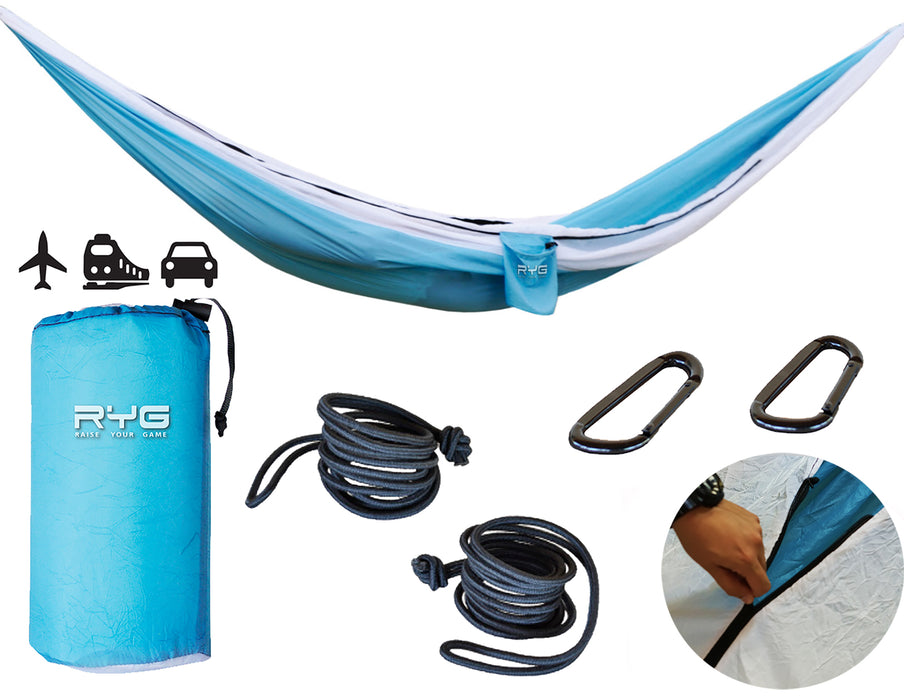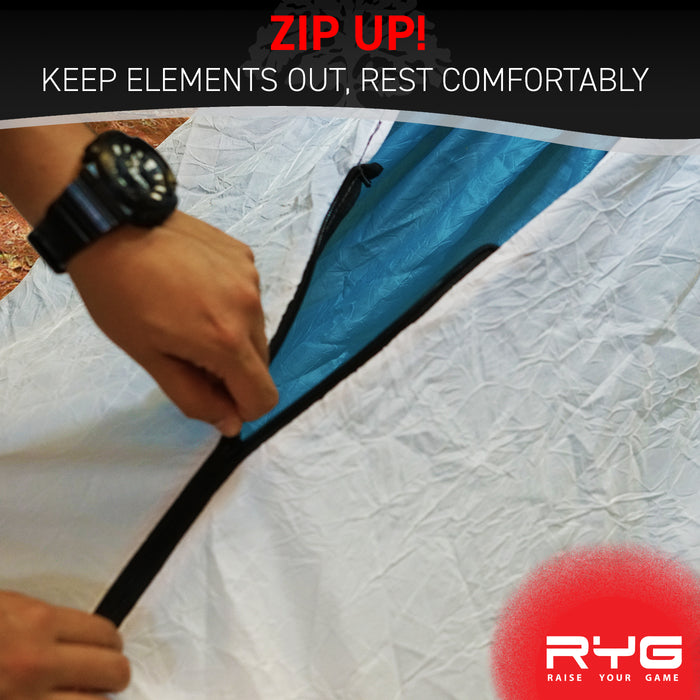 Raise Your Game Portable Travel Hammock (Glacier Blue)
Whether in your back yard, or on a wilderness adventure, our Portable Travel Hammock will have you lounging in comfort!

SUPER STRONG: Made from extra soft yet super strong poly tech parachute fabric so it's durable and long-lasting. Triple stitching and comfortably supports up to 400 lbs. Extra-large and can fit two people so you can lay down and relax with a friend or loved one.

WATERPROOF & MILDEW RESISTANT: Versatile functions and all-weather so you can use it both indoor and outdoor.

COMPACT: Foldable and ultra-lightweight so it's easy to carry and pack. Bring your hammock to the beach, camping, hiking, traveling, picnic, climbing, backpacking, or wherever you want!

EASY TO USE & SETUP: Unfolds in just seconds and includes everything you need for quick & easy hanging – less than 3 minutes to setup!