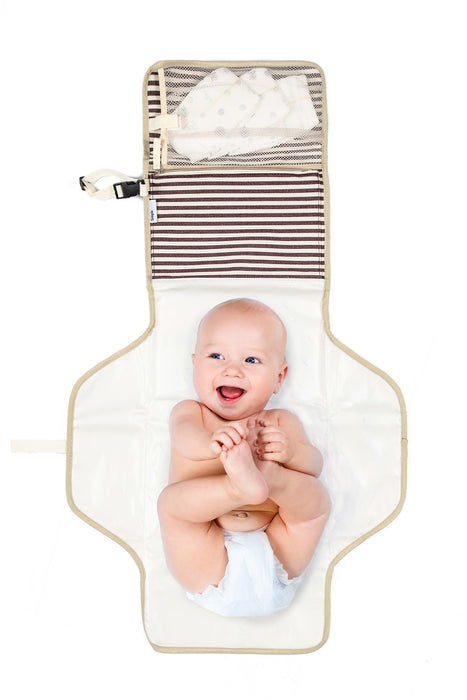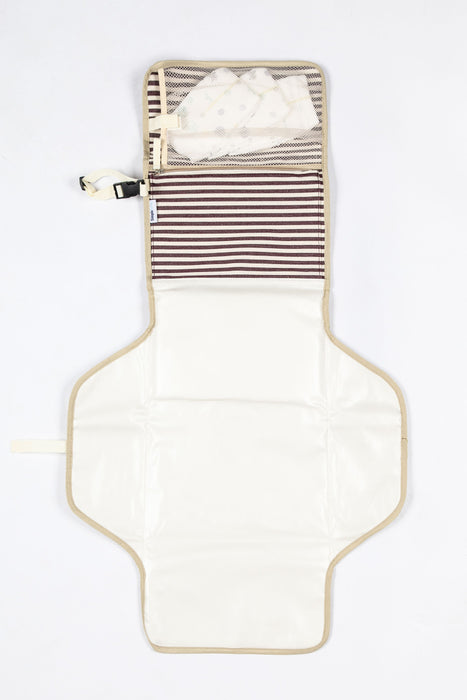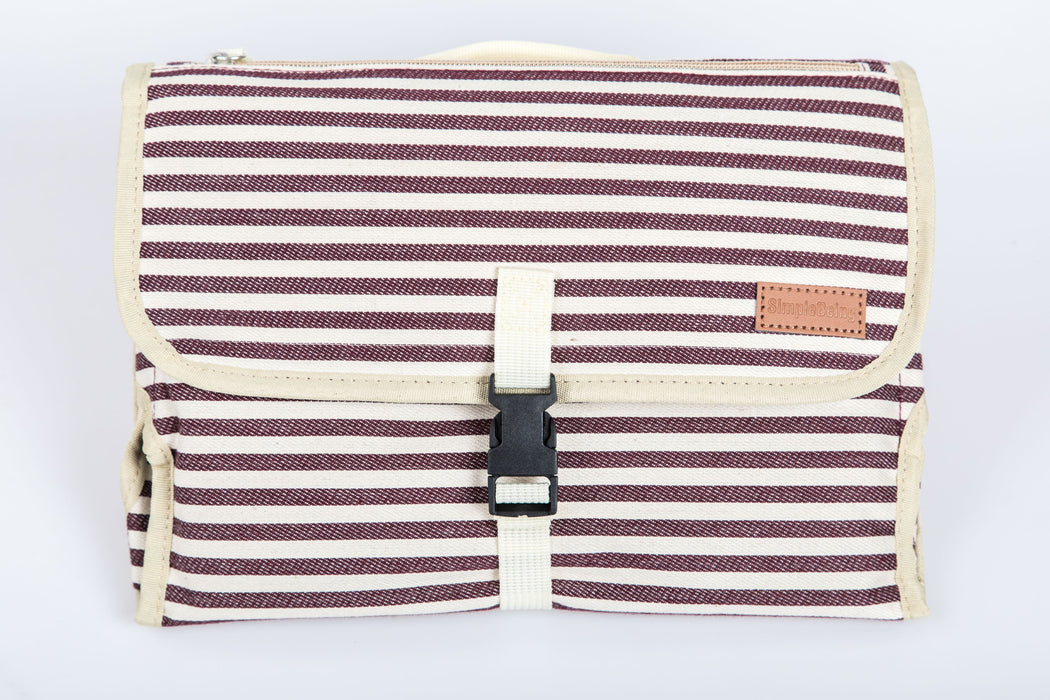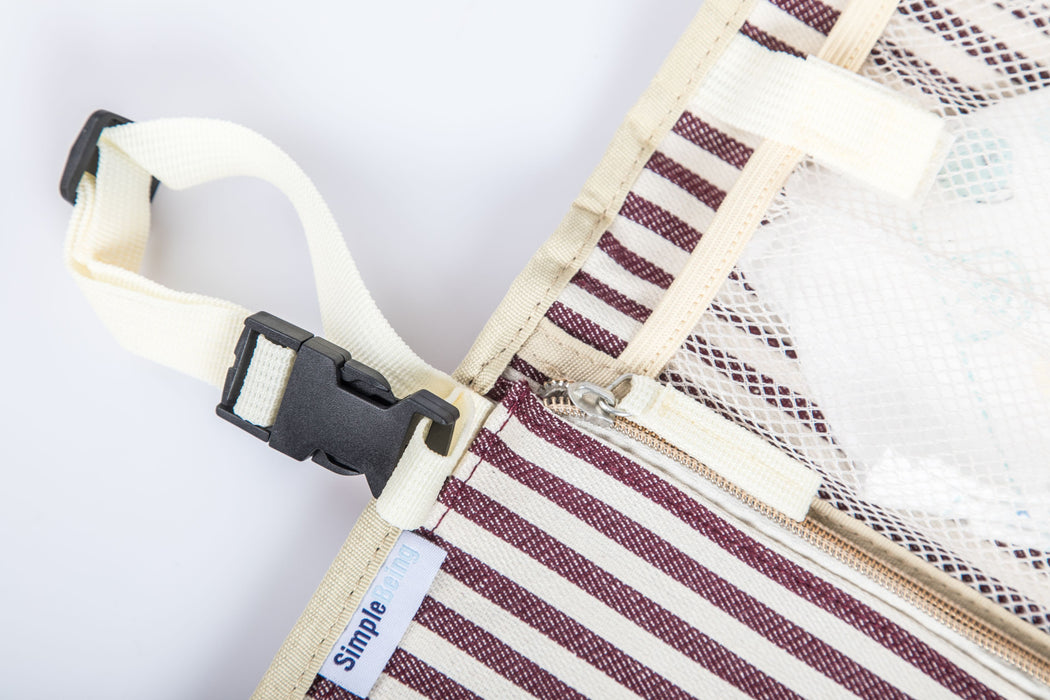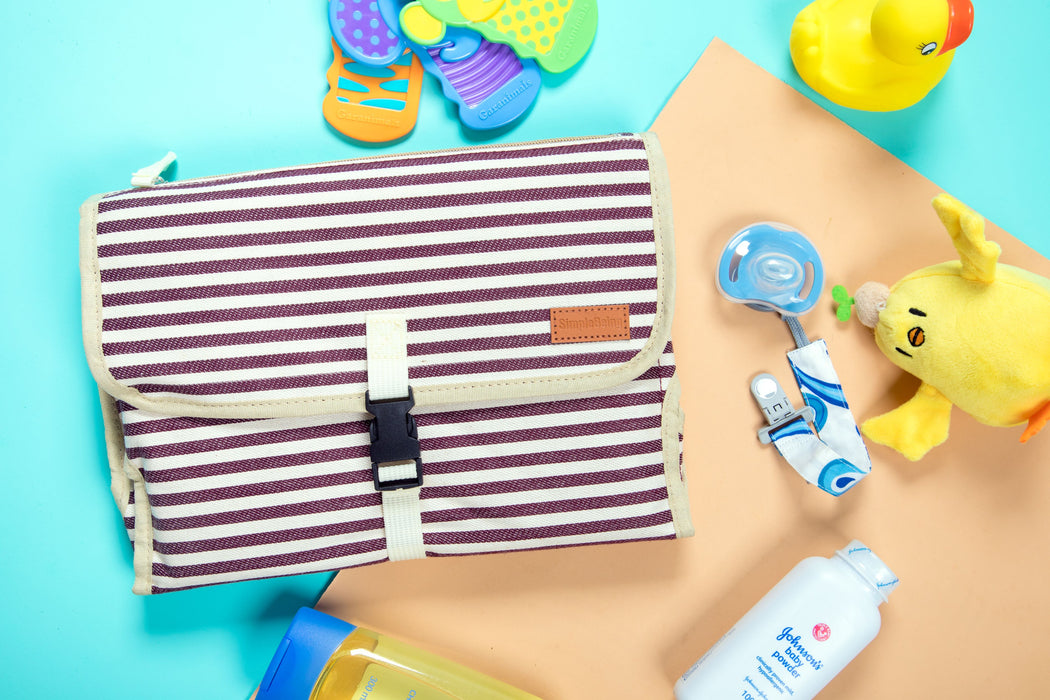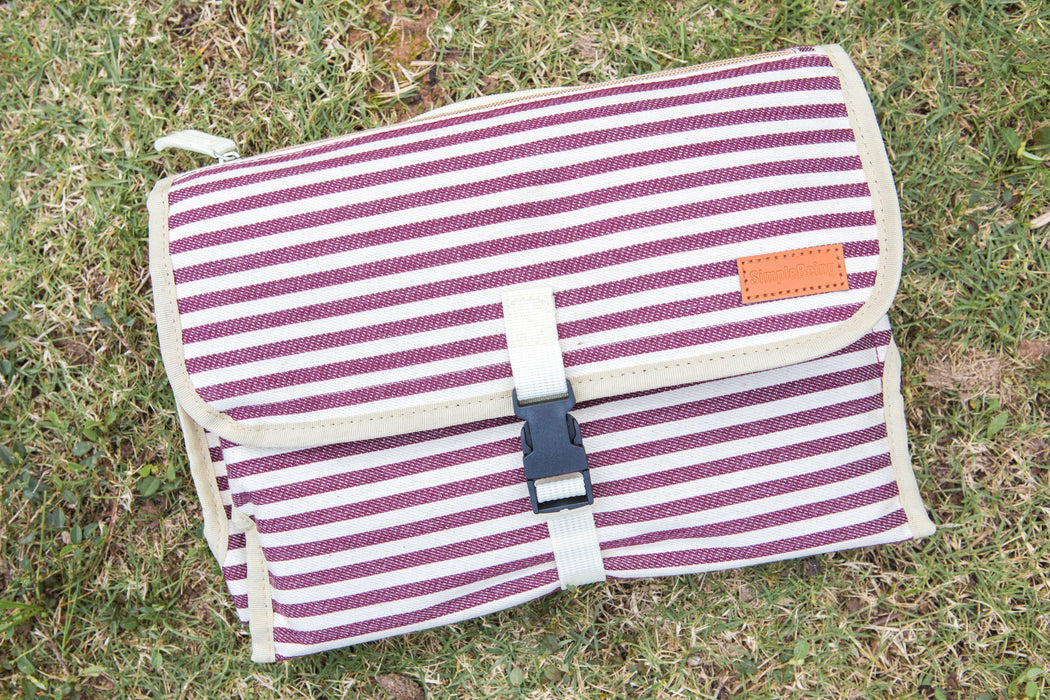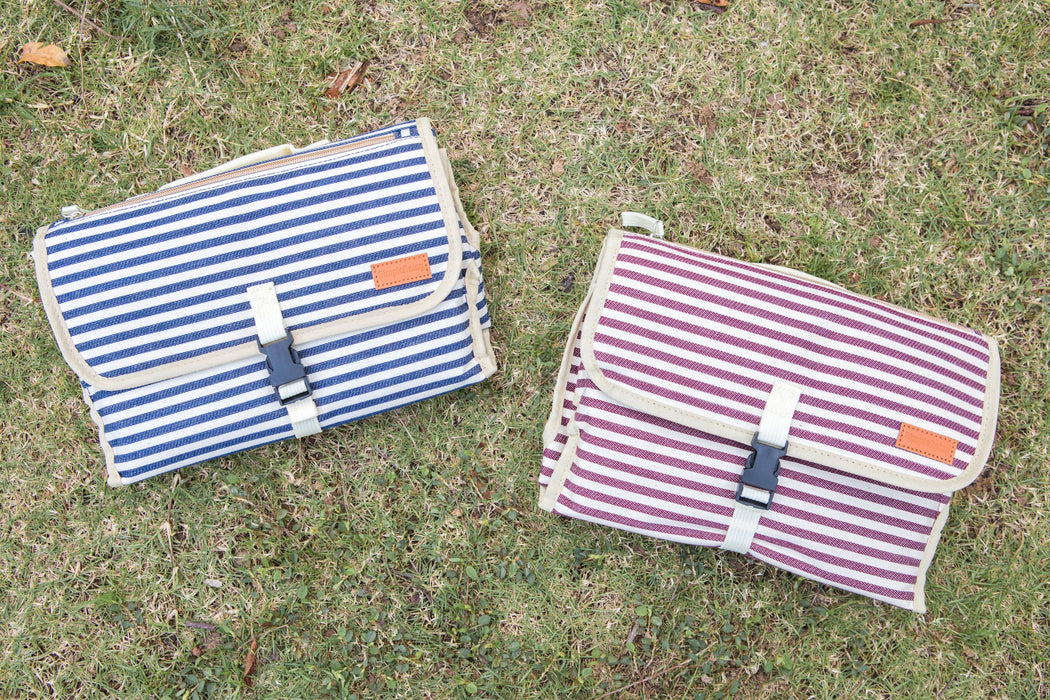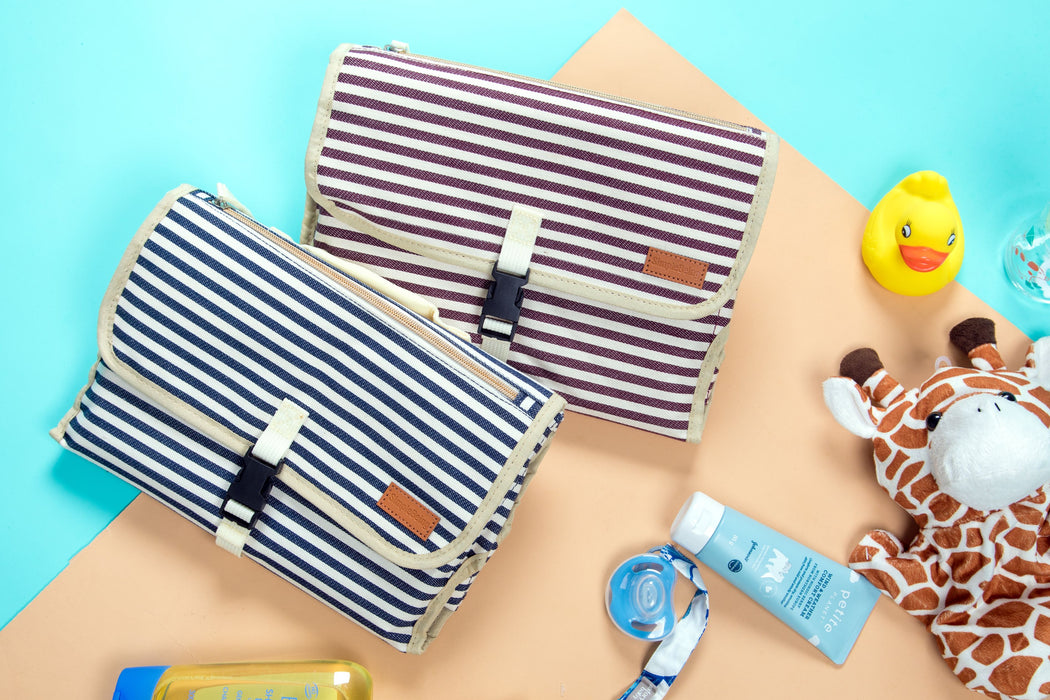 Simple Being Portable Changing Mat (Red Stripe)
A handy helper for on the go mess cleanup!
PORTABLE: Be always ready for diaper emergencies. This baby changing station is collapsible and travel-friendly so it's easy to bring with you anywhere. You can simply strap it to your baby stroller, your bag, or just carry it around using its practical handle.

COMFORTABLE FOR YOUR BABY: It features a memory foam head pillow so your baby stays relaxed. When unfolded, this diaper changing pad is large enough to accommodate any baby between 0-24 months old.

SAFE: Made of premium quality non-toxic materials to ensure your baby's safety. The inner lining is soft and warm to ensure that it won't irritate your baby's sensitive skin

PRACTICAL & CONVENIENT: It has a large mesh pocket to hold and organize essential baby changing supplies. Now everything will be within easy reach when you change your baby's diaper anywhere.

STYLISH & EASY TO MAINTAIN: Wipeable and washable so it's easy to clean. A useful baby shower gift for expecting parents!