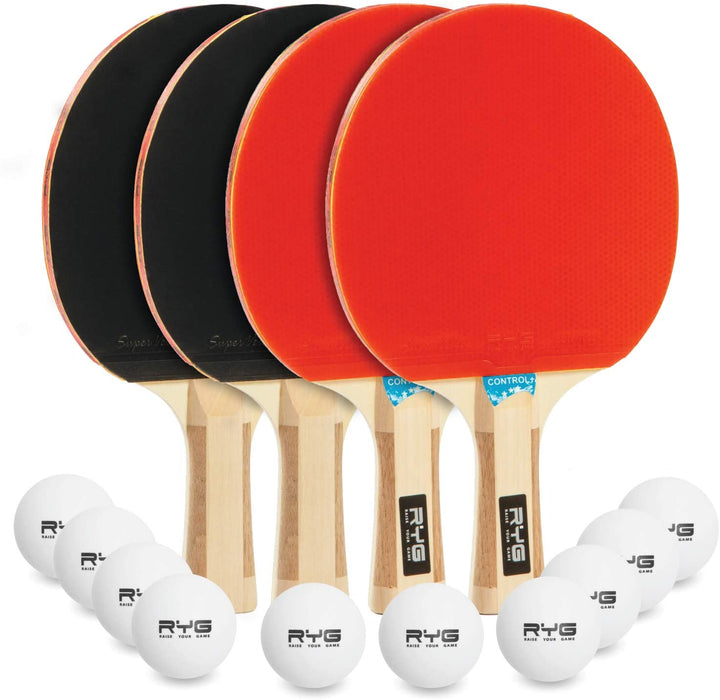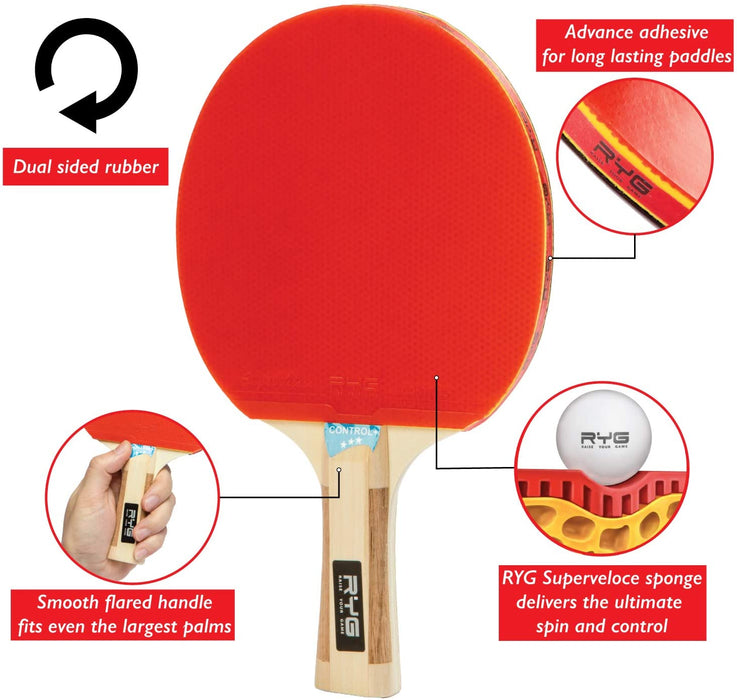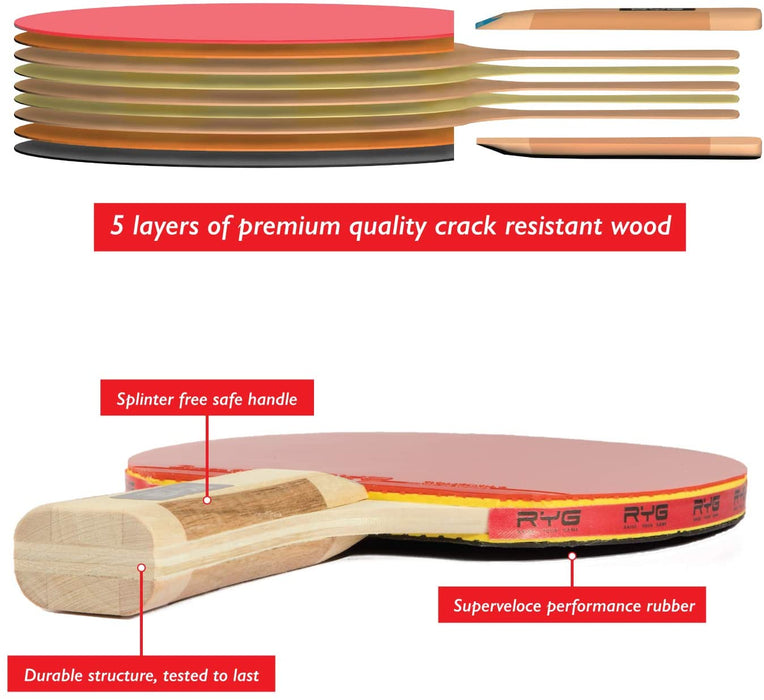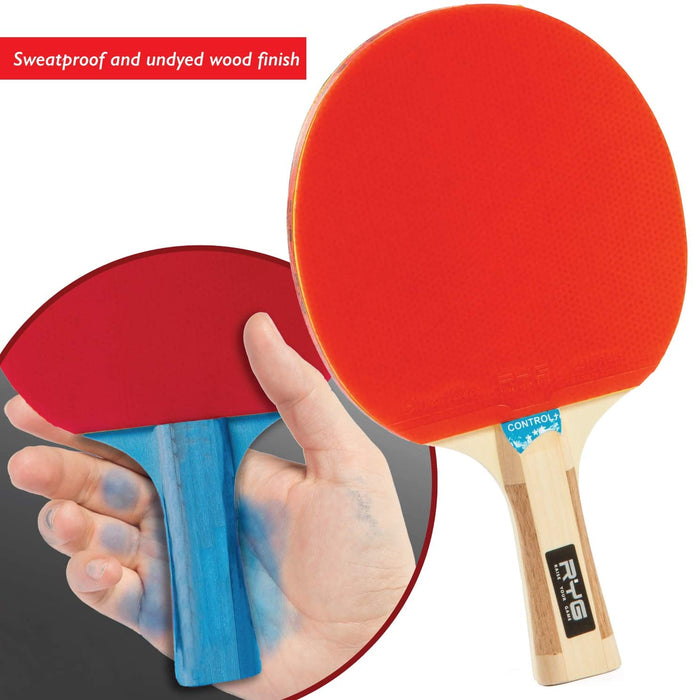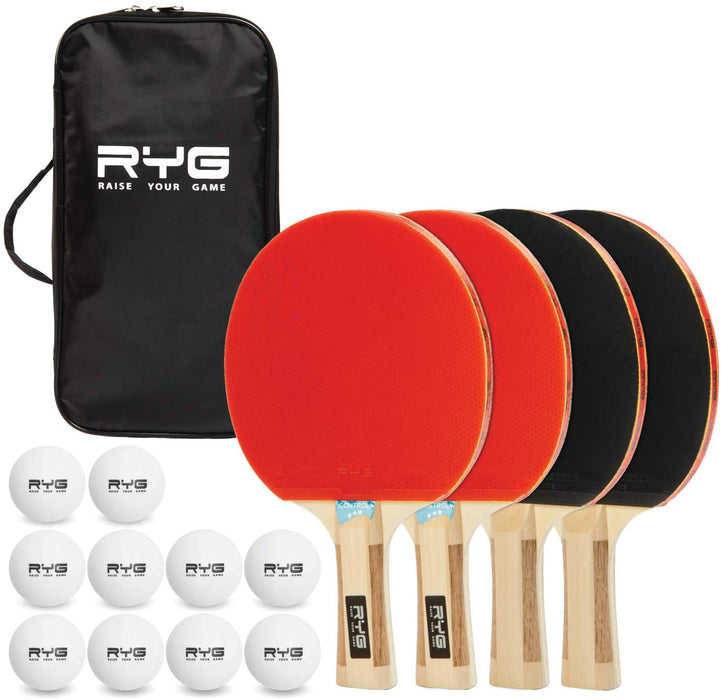 Raise Your Game Ping Pong Paddle Set
Get your game on with our high quality Pink Pong Paddle Set!

COMPLETE SET: This 4-player racket and ball kit is perfect for both indoor and outdoor use. The package comes with a black zipped carrying bag for storage, 10 white balls, and 4 paddles with superior eco-friendly natural rubber.

PREMIUM QUALITY: Unlike other ping pong sets that are made of cheap pads that peel, our rackets are made of high quality materials that are good enough for professional players. Our rackets feature all wood blades with top of the line rubber for balanced speed, spin, and control. Now you don't need to worry about the rubber parts coming out or the handles breaking off due to poor workmanship.

ERGONOMIC GRIP: Ultra smooth paddle handles come in a flared design (narrower at top and wider at bottom). This design offers superior grip as well as enough flexibility. Play comfortably and with peace of mind knowing that there are no rough edges that can affect your game.

BEGINNER OR PROFESSIONAL: Ideal for everyone. This ping pong paddle set is made for players of all levels – whether you are an intermediate level player, a professional or someone just interested in playing the game for fun.