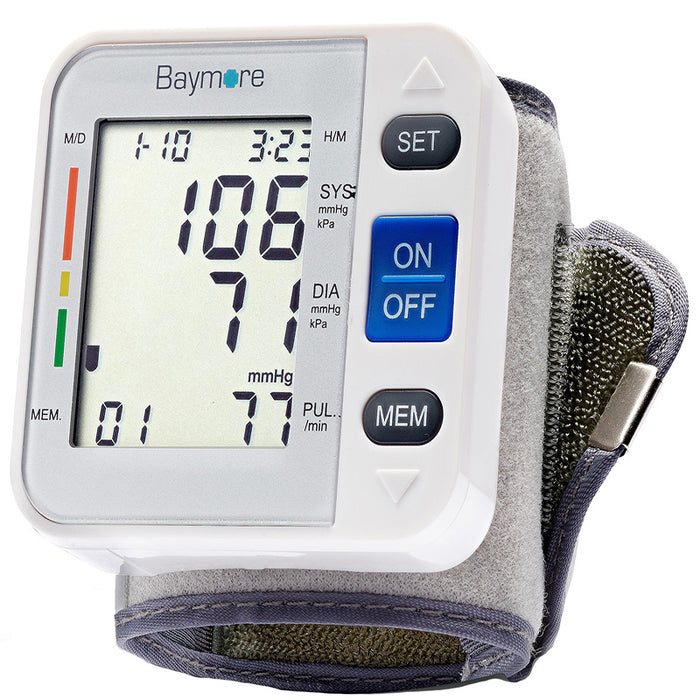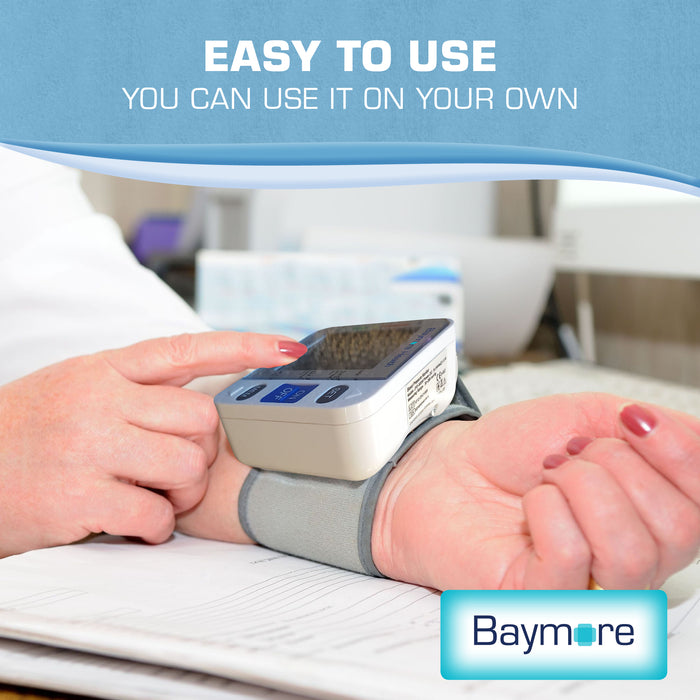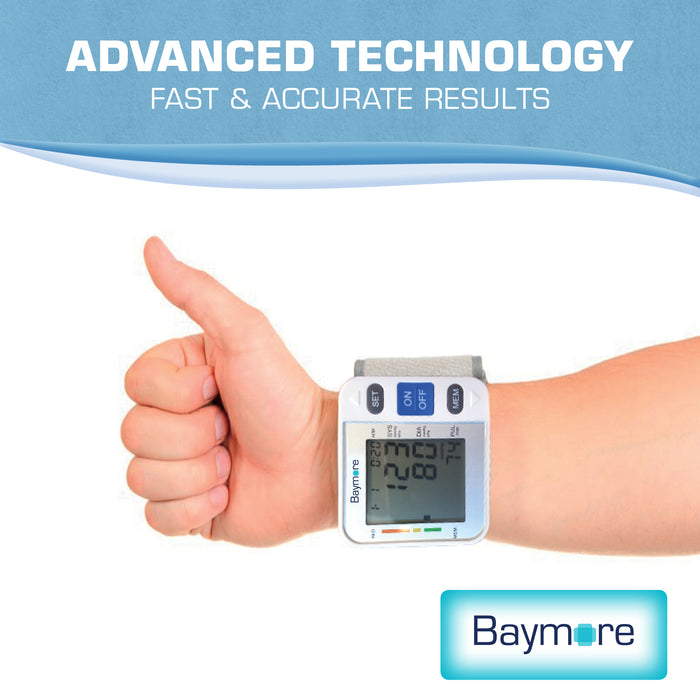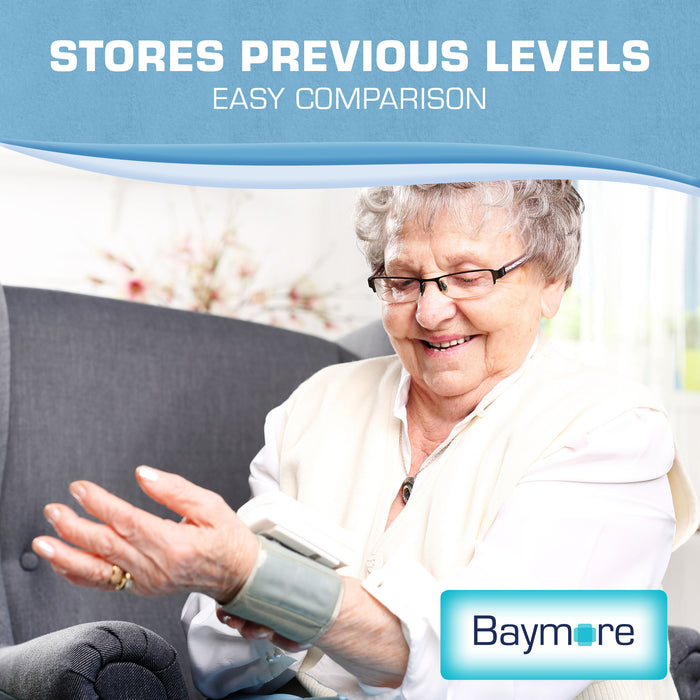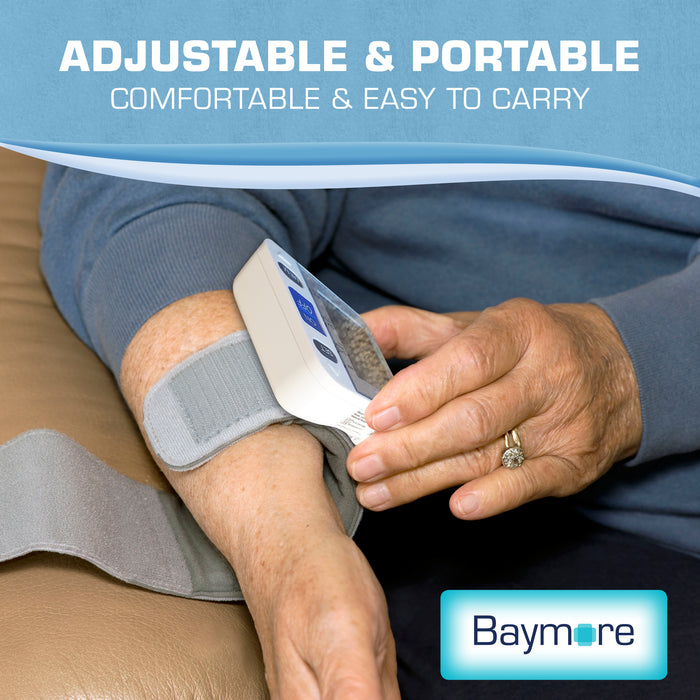 Baymore Digital Wrist Blood Pressure Monitor Cuff
A fast, and accurate, way to keep tabs on your blood pressure levels from the comfort of your own home.
INSTANT READING: Designed to make your blood pressure monitoring simple and fast with less than 1 minute response. Reads systolic and diastolic pressure, pulse rate, and blood pressure classification simultaneously. Easy to read with its large screen display.
RELIABLE GAUGE: This digital blood pressure monitor device gives not only fast but more importantly accurate readings. Reading accuracy is critical in high blood pressure medication as well as low blood pressure control. A must-have for your personal medical kit.
IRREGULAR HEARTBEAT INDICATOR: Records your heart rate and indicates irregular heartbeat while your blood pressure is being taken. Also alerts you if your reading exceeds internationally recognized guidelines for normal blood pressure levels.
MEMORY & ENERGY SAVING FUNCTION: Recalls last reading and is capable of storing the last 90 memories of measurement data with date and time stamp. Automatically turns off within 1 minute to save power.
ADJUSTABLE & PORTABLE: This one-size-fits-all BP checker comes with a comfortable and adjustable wristband. Suitable for adult men and women. It is compact and easy to store. Best for home and travel use.