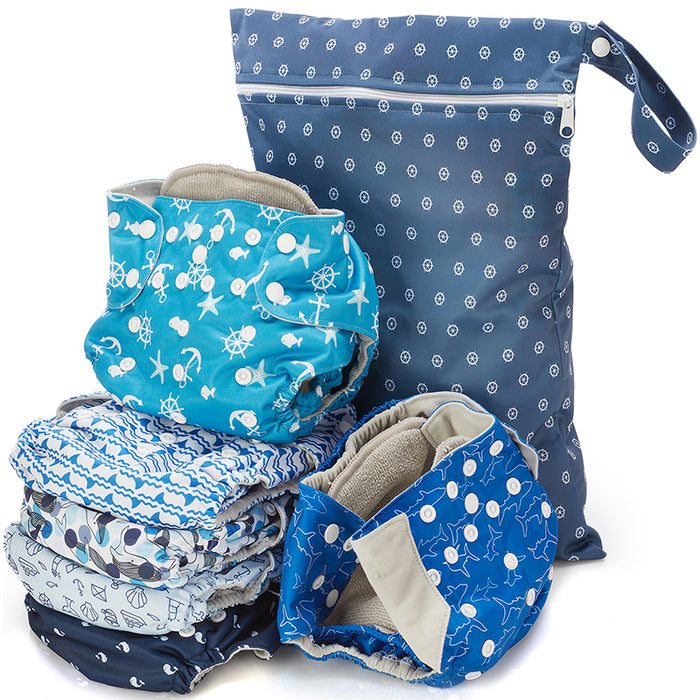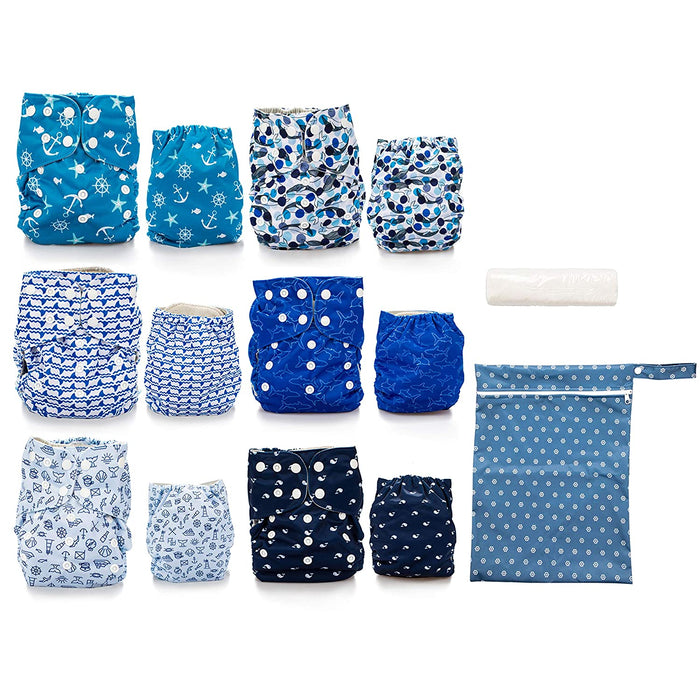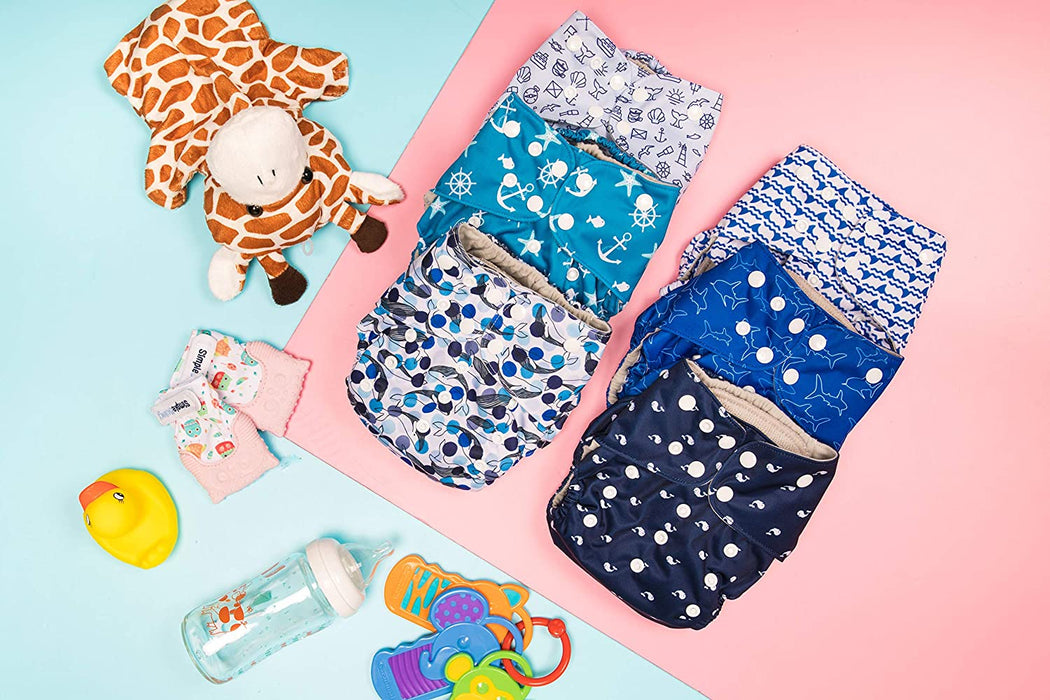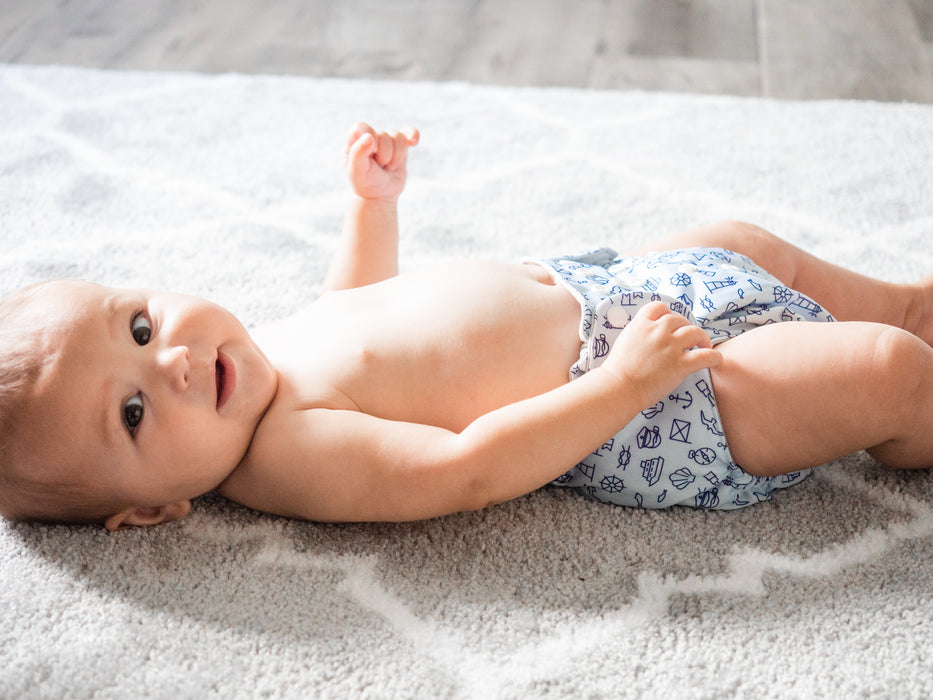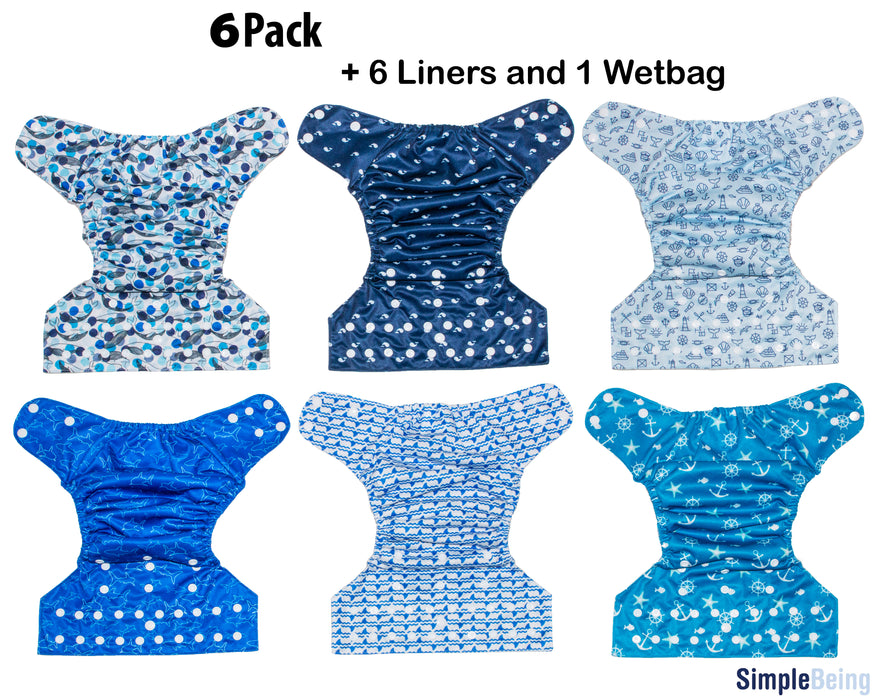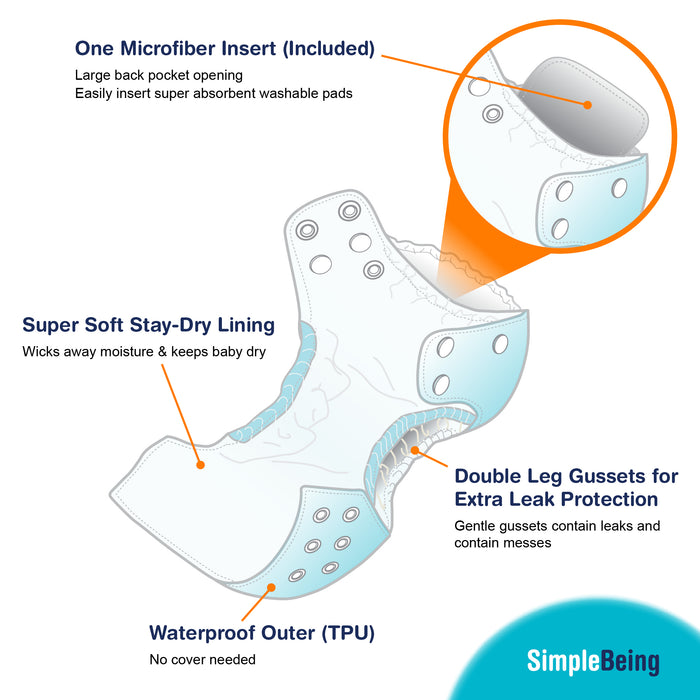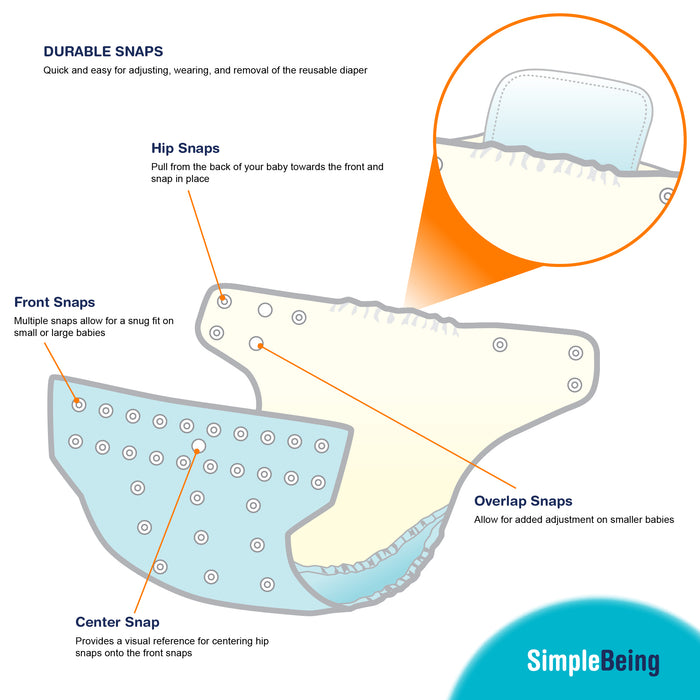 Simple Being Under The Sea Print Unisex Reusable Baby Cloth Diapers
ANTI LEAK: Features double inner leg gussets for maximum leak protection. Snug leg openings and waterproof cover ensure both breathability and leak prevention. Perfect fit with strong rows of snaps plus extra snaps on the hip to avoid wing droop and keep the diaper in place all the time.

WASHABLE & REUSABLE: Features light grey interior to help hide staining. Easy washing and drying. These cloth diapers are reusable so it's economical and practical. You'll save more money compared to buying disposable diapers. Comes with a FREE wash bag.

SOFT & COMFORTABLE:  Soft to touch and everything is covered with lining to help prevent rash. Also made of high quality fabric that wicks moisture away from your baby's delicate skin. Ultra absorbent so your baby's skin stays dry and rash free!

ADJUSTABLE & FASHIONABLE: Adjustable hip snaps ensure perfect fit for babies of different sizes. Grows with your little one! Small/medium/large size in one cloth diaper. Fits newborn infants to toddlers. Comes in trendy unisex designs to suit babies of all personality and sizes.

SAFE & DURABLE: No harmful chemicals so it won't irritate your baby's skin. Made of superior quality materials for long-lasting use!