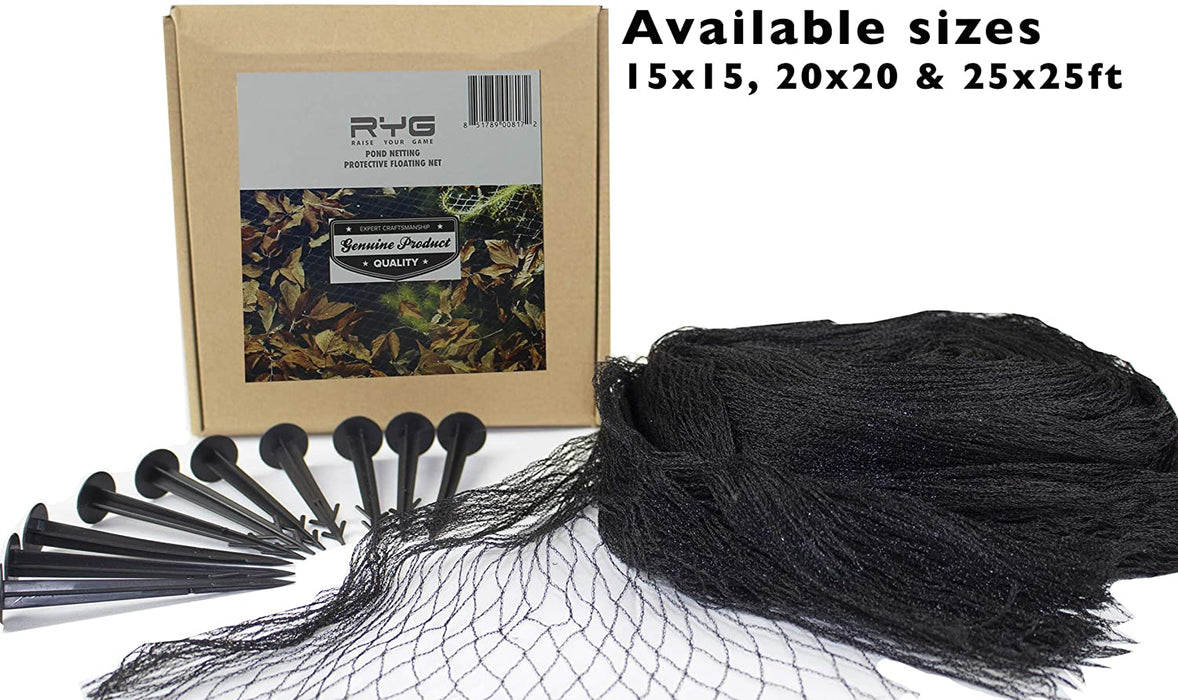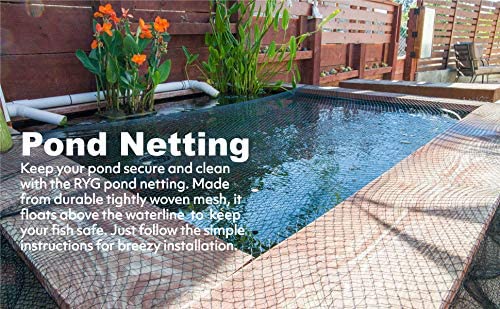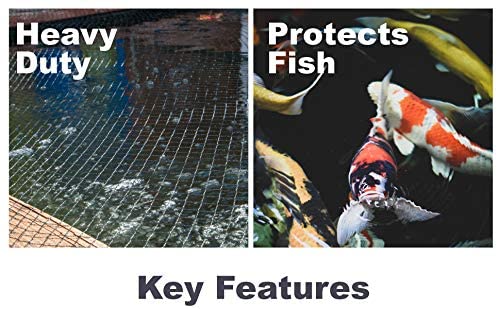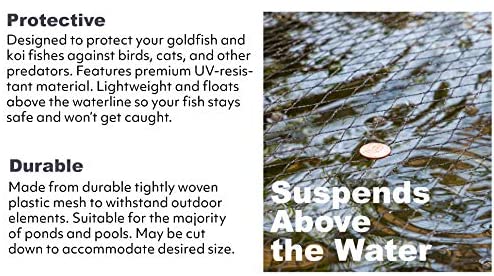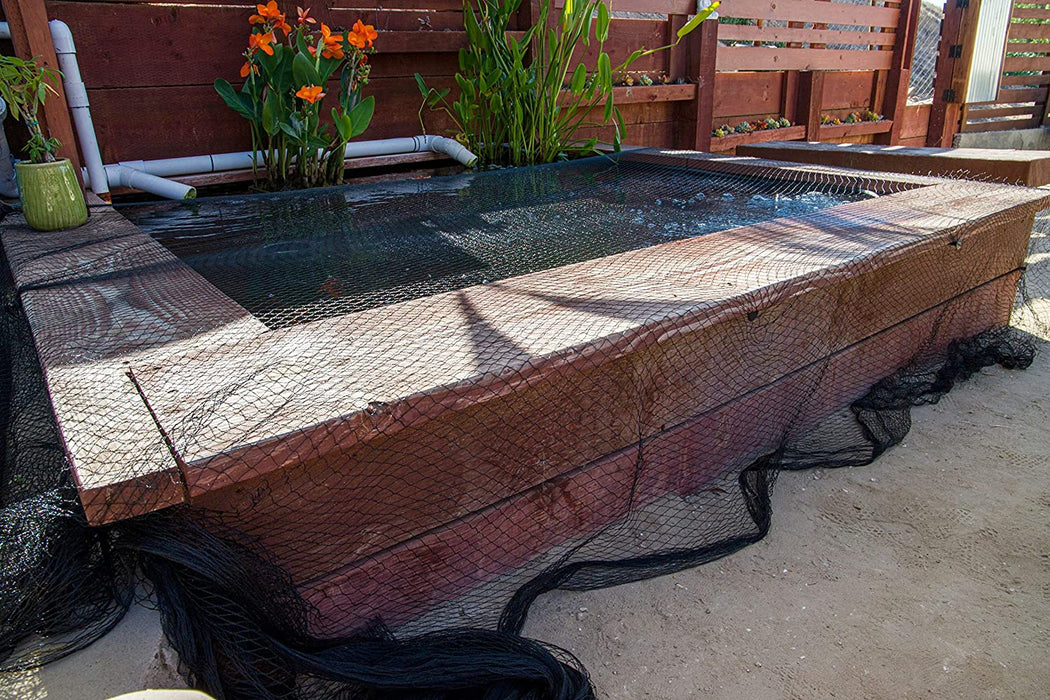 Raise Your Game Pond Netting 15ft x 15ft
FISHPOND PROTECTION: Designed to protect your goldfish and koi fishes against birds, cats, and other predators. Features premium UV-resistant material. Lightweight and floats above the waterline so your fish stays safe and won't get caught.

HEAVY DUTY FINE MESH: Made from durable tightly woven plastic mesh to withstand outdoor elements. Suitable for the majority of ponds and pools. May be cut down to accommodate desired size.

KEEPS LEAVES AND DEBRIS OUT: Will keep your pond, pool, and water gardens beautiful and clean. Captures the smallest leaves and is designed to endure through the fall and winter. Reduces cleaning time significantly.

EASY TO SETUP: 10 Placement stake accessories included. Just follow the simple instructions for breezy installation. Highly versatile for outdoor activities.

SATISFACTION GUARANTEE: Purchase with confidence. We always stand behind our high-quality pod netting by offering you a replacement or your money back!