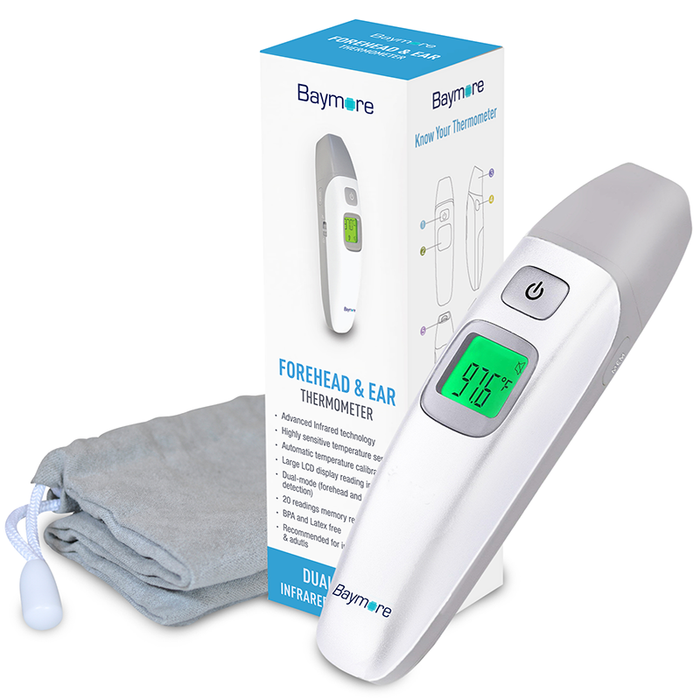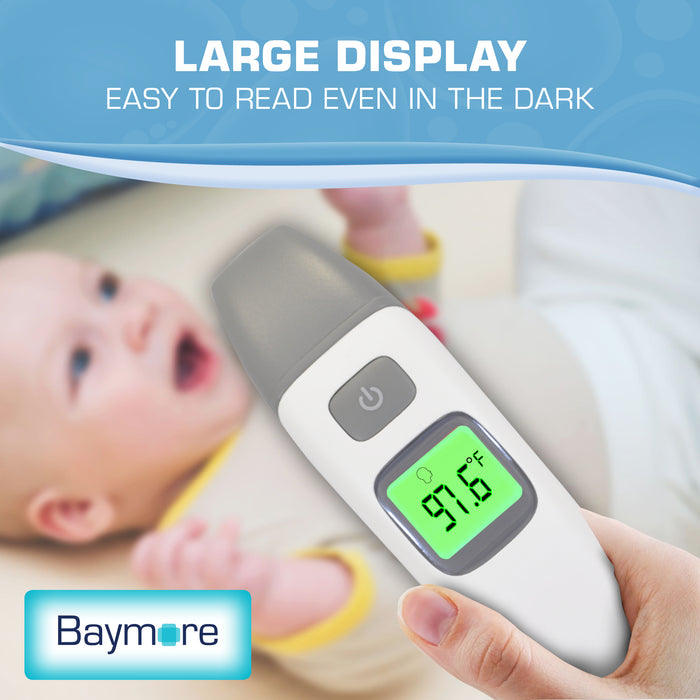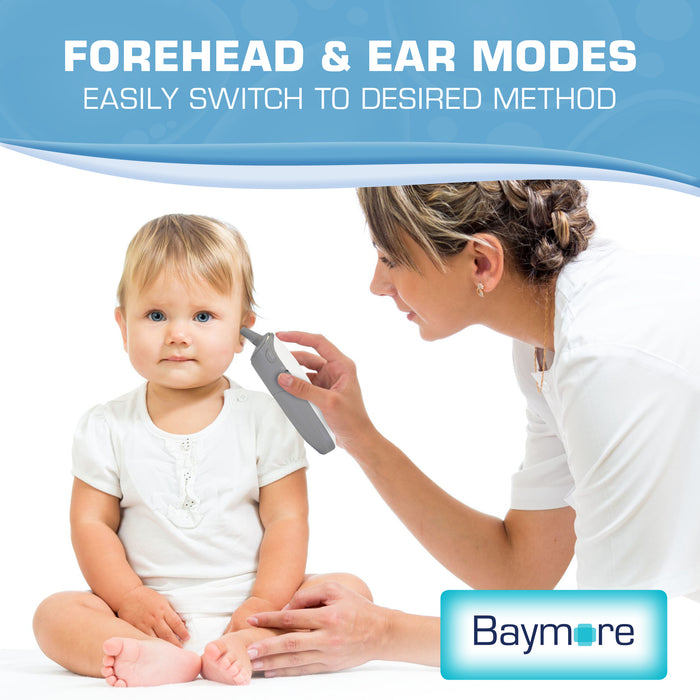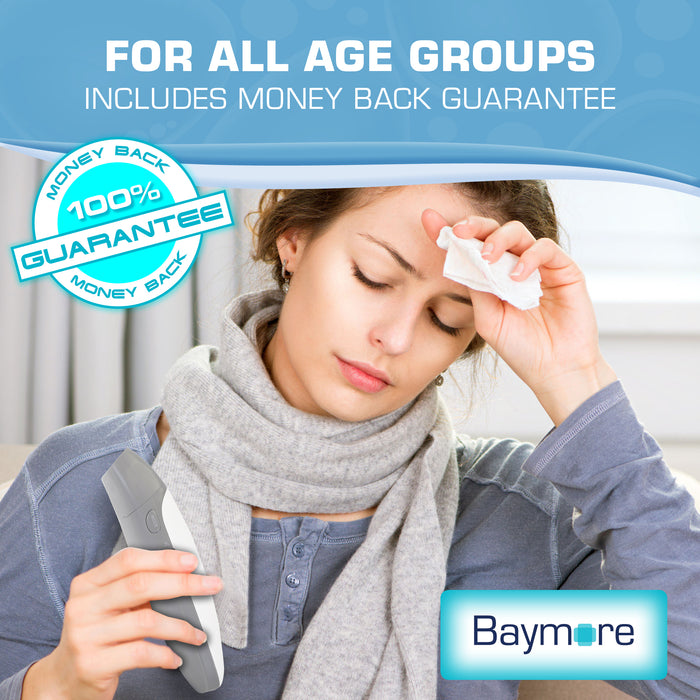 Baymore Digital Baby Forehead and Ear Infrared Thermometer
An easy way to get accurate temperature results in seconds.

ACCURATE AND INSTANT READINGS: Our digital thermometer features an automatic temperature calibration to ensure high accuracy all the time. The highly sensitive temperature sensor also makes it possible to deliver fast temperature readings via a large LCD, making it easy to read results even in the dark.
RELIABLE AND SAFE: Has advanced yet passive infrared technology so it's safe to use. FDA approved and clinically tested to ensure its consistency and reliability. Trusted by pediatricians and medical professionals for premium health care monitoring. Suitable for home and workplace use.
COMPACT AND EASY TO USE: Very simple to operate. Provides the most practical way to take and monitor body temperature. Suitable for all age groups – from newborn babies, toddlers, to adults.
DUAL MODE: Has forehead and ear mode so you can easily switch to your desired method. Can display readings in either Fahrenheit or Celsius. Also comes with a fever alarm and allows you to retrieve the last 20 readings.